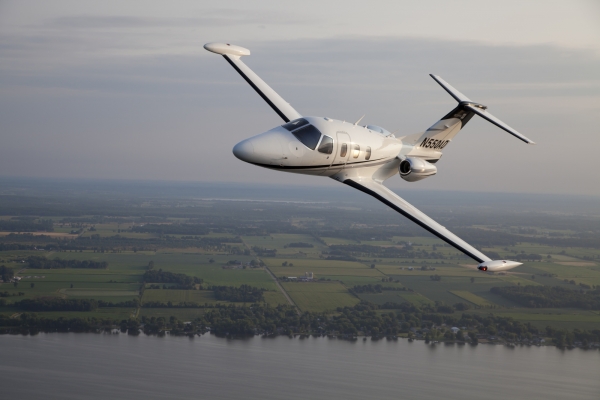 Eclipse Special Edition
ONE Aviation is pleased to announce the Eclipse Special Edition (SE) twin-engine jet. The Eclipse SE is a factory-renewed Eclipse 500 which has been substantially upgraded and reconfigured to include nearly all new features introduced on the new Eclipse 550, including a Dual Avio Integrated Flight Management System (IFMS), Anti-skid Brake System, a newly designed pilot-side Standby Display Unit, PPG glass windshields, new premium interior, and deluxe two-tone paint scheme.
Upgraded to the latest standard
Buy an Eclipse SE and you'll not only save several hundred thousand dollars compared to our nearest competitor, but your cost of ownership will be transparent and predictable. The included 3-year warranty and maintenance plan removes the uncertainty of hidden or surprise costs in owning and operating your jet, providing you with security and confidence in your purchase. Compare the Eclipse SE to others in its class, and you'll see that saving money doesn't always mean sacrificing the safety, luxury, speed, and efficiency that you expect from a jet aircraft.
Standard features on the Total Eclipse Plus:
The Eclipse SE Base Price is $2,195,000 USD with the following standard configuration:
Factory Renewed aircraft
No Damage History
Dual Avio Integrated Flight Management System
Anti-Skid Brake System
Standby Display Unit (Pilot)
PPG Glass Windshield
RVSM eligible
Electronic display of Jeppesen terminal procedures
Nav-source selection integration to PFDs
Autopilot coupled guidance
Flight plan overlay on Nav Displays
XM Weather integration on moving map
GPS WAAS and LPV approach capability
5-seat configuration
Premium Interior
Deluxe two-tone paint color option selected by Buyer from standard selections
Additional Benefits
Eclipse SE Additional Benefits
36-month / 500 hour Eclipse Factory Warranty
36-month Eclipse Advantage Maintenance Program
P&WC Gold ESP Paid Current at Time of Delivery
Sun visors, 110v outlets, tray tables, and cupholders
One (1) initial type rating training course (SimCom or Eclipse factory direct)
One (1) year Jeppesen subscription service (US only)
Standard documentation to include AFM and AMM
All factory mandatory & recommended SBs & ADs complete
Optional Features
Terrain Awareness and Warning System (TAWS)
Traffic Advisory System (TAS)
Weather Radar System (Color)
Copilot Package (2nd Quick Don Mask, 40 ft³ O² tank)
Auto Throttles
Stormscope
Standby Display Unit (Copilot)
Satellite Phone
Sixth Seat Option
Automatic Direction Finder (ADF)
Distance Measuring Equipment (DME)
Export Package (varies by country)
2nd Type Rating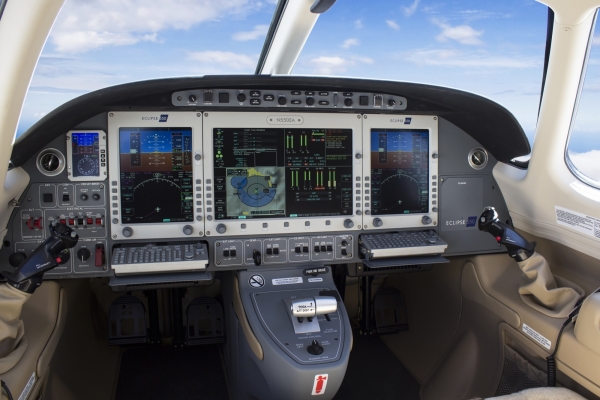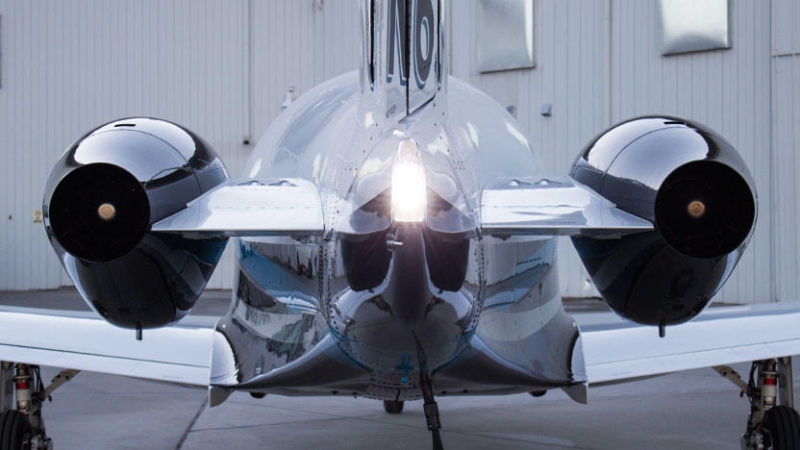 Flying made affordable
The Eclipse is the most economically viable twin-engine jet on the planet. The efficient performance characteristics of the Eclipse Jet, including the consumption of a mere 48-59 gallons of fuel per hour, mean you'll be saving money every time you start the engines. Save time, money, and still fly with power, precision, and safety? That's the Eclipse way.
Cost of Acquisition
The TE PLUS Jet has a low acquisition cost ($2.195 MM), allowing you to achieve jet speeds at the purchase price of a turboprop! Priced hundreds of thousands of dollars less than our closest jet competitor, the Eclipse Jet will show the world that you are being careful with your transportation budget.
Cost of flying
The Eclipse's P&WC engines consume less fuel in an hour's flight than some jets consume taxiing for takeoff. With the lowest direct operating costs and fixed annual costs of any jet on the planet (as little as $2.02 per nautical mile) — the Eclipse Jet will save you money every time you start the engines.
Cost of Ownership
The Eclipse keeps your recurring costs low, whether it be hangar, insurance, or training. Every aspect of the airplane has been optimized for cost reduction.
Cost to the environment
The Eclipse Jet gives back to the environment every time it flies. By using such small quantities of fuel, the Eclipse Jet leaves a minimal carbon footprint. The Eclipse is also the only jet in the world to have moved away from Halon as a fire suppressant (Halon is a deadly toxin). We strive to be environmentally friendly, and are proud of our record.